Photon has a wide range of PV modules with IEC 61215 and IEC 61730 certification, for a variety of applications, suitable for any terrain. All modules are offered with an extended performance warranty of upto 25 years.
The main distinguishing features of Photon modules are:
Photon multi-crystalline (PM Series) & mono-cyrstalline modules (PMM Series) are IEC 61215 and IEC 61730 certified by TUV and UL upto 305Watt.
Modules manufactured in latest state-of-art semi-automatic plant.
Customer base across five continents in various countries including Germany, Spain, Italy, France, East African countries and Southern Africa.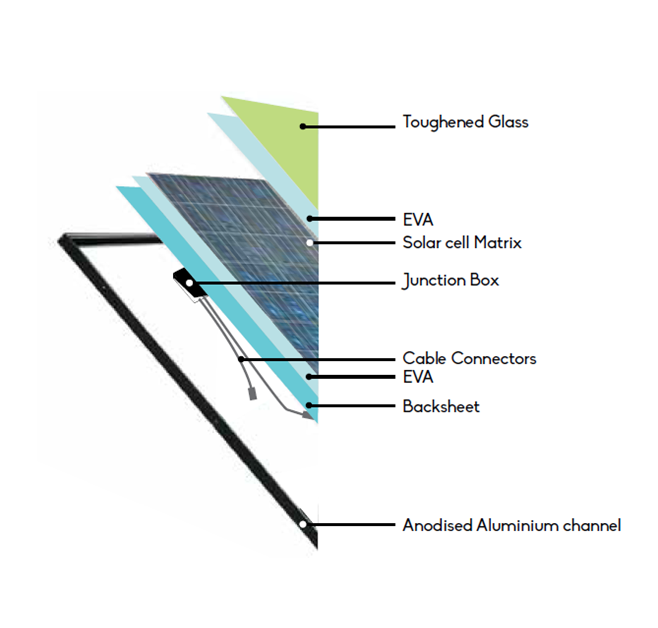 Special Features
High energy conversion efficiency because of high fill factor.
Cells sorted by power and current to minimize field mismatch losses.
Electroluminescence test carried out for micro-cracks.